---
ORGANIZATIONS

La Leche League



Peaceful Parenting



Intact America



Mothering Magazine



Job Description: Mommy Blog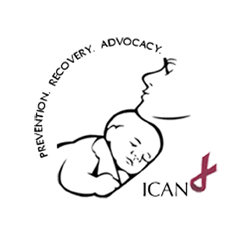 International Cesarean Awareness Network


Bring Birth Home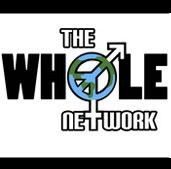 The Whole Network

---


Feel free to link this blog!





---


Baby Capricorn
The Capricorn child may be born looking like an old soul. This physical attribute will shift as the baby finds its childhood bearing, but the presence of an "old soul" will be apparent throughout life. There is a serious nature about Capricorn and a great determination to succeed. This personality trait will be become apparent as the child learns to walk and take care of its own basic needs (dressing, potty training, etc.). Parents may find this impressive focus "adorable," but it is important not to minimize the seriousness Capricorn children bring to these tasks. They tend to set ambitious goals and meet them when they are encouraged to be true to themselves.

Capricorns may have pronounced foreheads and remarkable eyes. As children, they do not readily participate in frivolous games and activities, preferring to learn and apply their knowledge to acquire greater skill. Games like chess may be preferred. Capricorn children will treasure the parent who teaches them practical skills. There is also a great respect for manner and tradition in this personality. Your child may show an interest in older cultures such as Japan, China, and even Europe. Exposure to these cultures through fairytales, children's books, and videos will be a delight for your young Capricorn.

Capricorn children may feel extremely empathic when forming relationships with peers although they may not always have the words to express the deep emotions they experience. Your support in connecting emotions with language will be vital to their development. Foundation and structure is essential to this sign. Young Capricorns will be conscious of their foundation from a young age. The best way to show your respect for your Capricorn child is through regularity and dependability.


---
Apr 16, 2008
Baby Journal: Blood work results...
I had blood work drawn this afternoon... results are in!

It's official! Beyond a shadow I'm pregnant!

8 more days and we'll have ultrasounds done.... :)

Posted at 12:42 pm by Candy
Permalink
Baby Journal: Living up these first weeks...
So I don't really
feel
very pregnant right now. I'm eating as best I can, and the only thing that is noticeable is that I get tired a little easier now than I did. And that I
have
to have breakfast.
I went to the gym last night and ran a mile and a half. Granted, I won't be breaking any distance and speed records any time soon, but it was really nice to just run along on a treadmill. The soft landings were quite nice. I lifted a little, did a little bit of ab work, just so I don't get too squishy through this process.
As I was running, I'd talk to the baby. "Come on little Bean... a little longer to go. Healthy hearts Baby Bean, healthy hearts." I can tell you though, a mile and a half was all that was in the tank. I hopped off, realizing I could have gone further, but I have a track workout this afternoon, but I was satisfied.
I'm also trying to eat as well as I can. I figure the better I eat, the better I'll feel and look, as well as the health of the babe. I really don't want to be one of those women who get super huge in their pregnancies, especially since I have worked so hard to get in shape. But to be honest, as my father in law said, all of that work was training leading up to the biggest endurance event I'll face. I like that analogy.
I went to the book store last night too to get another pregnancy book, in particular on fitness and nutrition. Nutrition books abound!! Loads of those. Fitness books?? None to be found. So I'll have to research the web and talk to my former trainers at the HIT center to see what I can be doing (and what I shouldn't be doing). I'm cleared for most everything, including running, so that is a big relief.
I also grabbed up some folic acid and fish oil, as I'm not getting enough in my daily diet, and my aversion to orange juice at the moment is pretty strong.
I'm just happy to not be sick so far. Though, I have heard horror stories of women who were not sick, only to find out the embryo never developed. I'm just taking it easy in my workouts (still enough to break a sweat, not enough to be exhausted. Just a good 30-45 minutes in the gym and on the track four nights a week.), and I'm watching what I eat. It's about all I can do right now. Oh, and just be happy to not be sick. Yet.
I was assured that that was coming down the pipe next.
Posted at 08:06 am by Candy
Permalink
Apr 15, 2008
Taken out of context of an email to a friend, but here is how I told Matt the news:
Well, I told him last night in between work and going to school. He was sooo cute. He walked in the door and I said, hey I got something for you today. He got all excited thinking it was some sort of "you're an awesome hubby" card, lol.
I gave him a card that I wrote up. On the front it said "On next year's taxes, you might want to itemize..." and on the inside "because we're going to have quite a "little deduction". I <3 you!". His eyes got really really big, and he said "what are you telling me.... are you serious?? Are you pregnant?? Lemme see the stick!"

So I showed him and he said "omg. I have to sit down." He had a big grin on his face, but he was so shocked/surprised and scared, his eyes said it all. I picked up a pair of little baby boy sandals at Target and a father-to-be guide book (it had cartoons in it, so I figured he might read it eventually) and gave him both of those as well.
He was so adorable. He babbled on and on, and was in a big state of shock the whole time he was in the shower getting ready for class. "Is it a boy?? How can we guarantee it'll be a boy? It's mine, right?? (no, it's Duke's, lmao) I wish I would have known that that was going to be the time that would take, I would have done a few things to make sure it was a boy."
He left and immediately after he got out of the shower – nearly forgetting his belt and jacket - and called his best friend and his brother so he wouldn't explode. He cut class early because his head sooo wasn't in it. He called me on the way back saying "get dressed, we're going to go out to eat, you and me to celebrate." He came back home and declared that he needed to talk to his dad, and I said, okay, I didn't want to tell family until we had ultrasounds in hand, but let's go together and tell them. And we'll go eat.
We got there, and I had them both sit down and close their eyes. I put one of the sandals in each of their hands and when they opened them, there was much screaming and squealing. They are so excited to be grandparents. They got the hint immediately!
Matt held my hand the whole way home.
Posted at 08:01 am by Candy
Permalink
Apr 14, 2008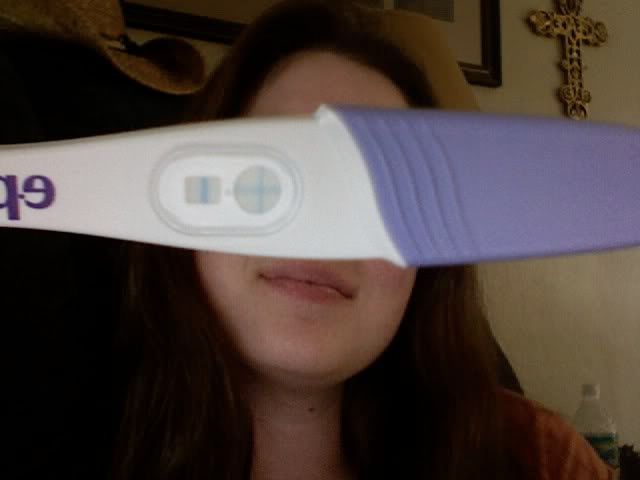 Yep! That's two blue lines you see up there!
I just found out today that I'm pregnant. I went to bed last night feeling very dizzy. After Saturday's crappy race (I was tired, I was hungry and wanted to throw up, just generally not my race self), I just figured that I hadn't recovered, or just was a result of not eating right.

Last night, sleeping was a mess. I woke up dizzy, like the room was spinning, several times, and had just a rough night of it in general. I got up when Matt did this morning because I had two doctor's appointments to tend to today. Matt saw that I was feeling less than stellar this morning. I told him I was still feeling dizzy for some reason. He joked and said he hoped I wasn't pregnant.

After he left, I looked into my everything pregnancy book, and started going over some symptoms. I had taken a test three days ago, and it was negative, so it didn't urge me right away to go pee on the stick. No where in there did it say dizziness.

I figured, why not. It would explain a lot. So I grabbed a cup, peed, and tested.

All of the sudden, there was a line that had never once appeared before.

I called my best friend and left her and urgent voicemail to call me, then called my doctor's office to cram in a last minute lunch appointment so they could verify everything.

After squealing on the phone with Jess, I left the house to run all of my errands. First stop optometrist. More squealing, no dialating of the eyes this go around (bad for baby).

Second stop, Publix to grab a sandwich, some cold water, and some fruit to recharge before I fainted. I grabbed orange juice too, but quickly learned that I have an aversion to it. Over to OB/GYN.

I sat and waited, sat and waited, sat and waited. My docter, half an hour later, flew out the door for an emergency delivery at Memorial Hospital. Leaving me with the choice of rescheduling (ummm, no.), or waiting for a PA and tech to see me (fine. I had never met my doc anyway and always dealt with the PA's, so no biggie).

Wait wait wait. Pee in another cup, they confirm it's indeed positive. But if my date of my last period is correct, 3/11, then it's going to be way too early to see anything on the ultrasound. Still though, confirmed!!!

They drew some blood to have it ran, then took an ultrasound, where nope, no peanut yet. Still way to early to see. She said it's a rare chance, but there is still a chance, that it might be a chemical pregnancy, where my body has fooled itself into thinking it's pregnant and thus exhibits all symptoms, sans baby. So I'm going again in two days, more blood, and again in 10 days, another ultrasound.

But still!!!!! OMG!!! I'm so excited. Matt has no idea. Only you and Jessica know. So shhhhhhhh, no squealing. But you know my email address :-) Finally. The time has come, and now, my other friend won't be pregnant alone. Hooray! It totally worked out for the best. I probably won't even tell our families until I get the first ultrasounds back (of which, I'll obnoxiously post). This blog can finally be what it was always meant to be in the first place.... life and plans.

Now I'm off to clean the house before Matt turns up, and to get my stuff ready to go back to work tomorrow.

Posted at 04:35 pm by Candy
Permalink